News
Oil prices finish higher, encouraged by OPEC+ commitment to output cuts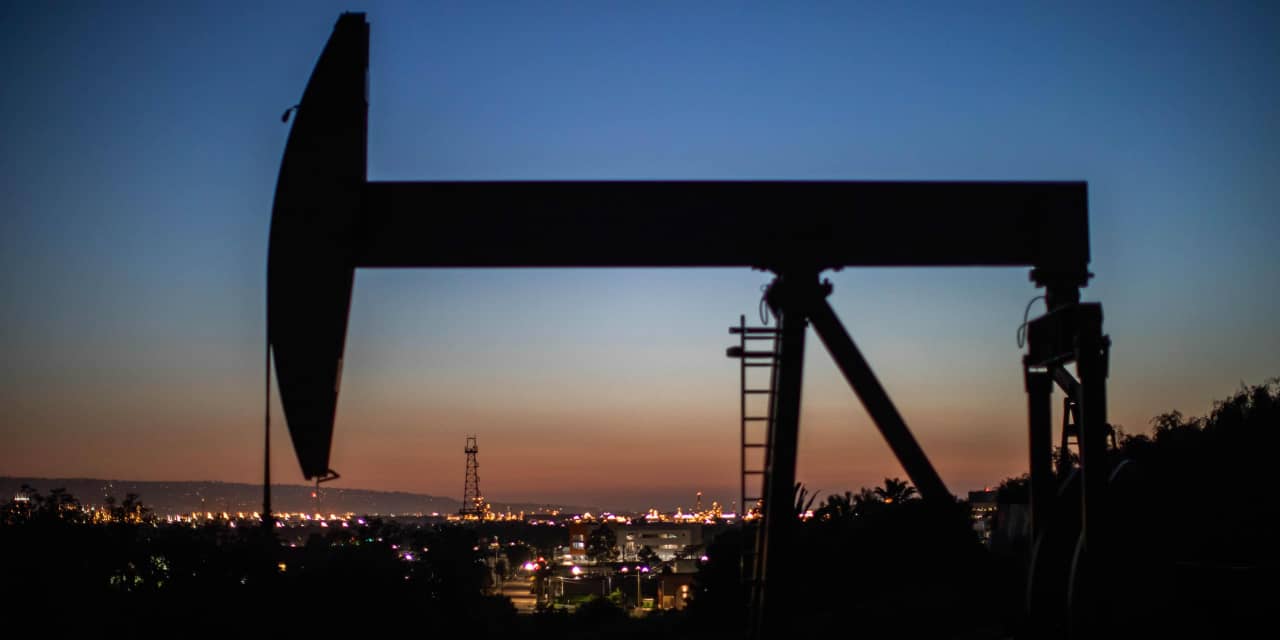 Oil futures stretched their gains to a second session Wednesday, as Saudi Arabia and Russia reportedly held a discussion by phone, reiterating the OPEC+ commitment to abide by the production-cut agreement.
A report by the International Energy Agency, however, underlined fears an acceleration in new COVID-19 cases around the world will dent demand for crude, limiting gains for prices.
The Organization of the Petroleum Exporting Countries and their allies, together known as OPEC+, appear to "remain committed to output cuts according to its de facto leaders," said Robbie Fraser, senior commodity analyst at Schneider Electric.
"Both Russia and Saudi Arabia have reaffirmed that commitment in recent statements, and the group is expected to generally maintain record cuts into 2021," he said in a note.
That comes despite some weaker cooperation among some of the group's smaller members, as well as the prospect of increased Libyan output," he said, adding that Libya remains an OPEC member, but is exempt from the OPEC+ agreement.
Saudi Arabia's Crown Prince Mohammed bin Salman and Russian President Vladimir Putin talked by telephone on Tuesday, the official Saudi Press Agency said. The pair "agreed on the importance of all oil-producing countries to continue cooperating and abiding by OPEC+ agreement to achieve these goals for the benefit of both producers and consumers," the Saudi Press Agency said.
The news follows a report from the The Wall Street Journal on Oct. 8 that Saudi Arabia was considering the postponement of plans for OPEC+ to raise oil production early next year to the end of the first quarter.
West Texas Intermediate crude for November delivery
CL.1,
+2.23%
climbed by 84 cents, or 2.1%, to settle at $41.04 a barrel on the New York Mercantile Exchange, following a rise of almost 2% Tuesday. December Brent crude
BRN00,
+0.18%,
the global benchmark, added 87 cents, or nearly 2.1%, at $43.32 a barrel on ICE Futures Europe.
OPEC+ members "will likely adopt a wait-and-see approach and not pursue new policies, since the market seems to be in balance and they will be cautious not to mess with the fragile recovery recently achieved," said Manish Raj, chief financial officer at Velandera Energy.
"OPEC+ has shown its willingness to step in to rebalance the market, should that be necessary, but they will not risk prematurely tilting the balance in either direction," he told MarketWatch. 
The Joint OPEC-Non-OPEC Ministerial Monitoring Committee, or JMMC, which monitors compliance with production cuts, is scheduled to meet on Monday.
Meanwhile, the global tally of confirmed cases of COVID-19 climbed to 38.2 million on Wednesday, according to data aggregated by Johns Hopkins University, the New York Times reported, with 16 U.S. states adding more new cases in the last seven days through Monday that in any other since the start of the pandemic.
Oil was lifted Tuesday by data that showed a jump in crude imports by China, but with the focus on a pickup in new cases, "it is bound to be a difficult journey higher not only from COVID headlines, but elevated oil inventories will continue to be a dead weight on prices over the short-term, dissuading big oil traders from building aggressive long positions ahead of the inventory reports," said Stephen Innes, chief global markets strategist at Axi, in a note.
The Paris-based IEA painted a picture of contracting supply, penciling in a 4-million-barrel-a-day drop in the fourth quarter, but the agency warned that the drawdown is coming off record inventory levels and could falter as a sharp rise in COVID-19 cases in the developed world results in new restrictions on movement.
Read: IEA warns of faltering recovery due to COVID-19
The climbing case number "surely raises doubts about the robustness of the anticipated economic recovery and thus the prospects for oil demand growth," the IEA said.
The IEA's annual World Energy Outlook report released Tuesday said under its best-case scenario, global energy demand isn't expected to rebound to its precrisis level until 2023.
Weekly data on U.S. petroleum supplies have been delayed by a day this week because of Monday's federal holiday.
The American Petroleum Institute, a trade group, will release its figures late Wednesday, with the U.S. Energy Information Administration's official report due out Thursday.
On average, the EIA is expected to report that domestic crude supplies declined by 2.3 million barrels for the week ended Oct. 9, according to a survey of analysts by S&P Global Platts. The survey also showed expectations for supply declines of 1.8 million barrels for gasoline and 2.5 million barrels for distillates, which include heating oil.
"Inventories are famously all over the board as a hurricane comes in," said Flynn, in a note. Hurricane Delta made landfall on Louisiana's Gulf Coast last week. The supply numbers "will be skewed enough and will cause more confusion than really shed any light." 
Back on Nymex, November gasoline
RBX20,
+1.46%
rose 1.2% to $1.1971 a gallon and November heating oil
HOX20,
+2.17%
climbed 2% to $1.1925 a gallon.
November natural gas
NGX20,
-7.74%
settled at $2.636 per million British thermal units, down 7.7%.
Natural gas "hit a bump in the road" on signs of "some lost near-term demand," said Daniel Flynn, an analyst at The Price Futures Group. "All in all, I believe this is another reason for profit-taking mode as the Gulf of Mexico production continues to return" following disruptions from Hurricane Delta.
Source link