News
Gary Peters, in a first for a U.S. senator, shares his 'painful and traumatic' abortion story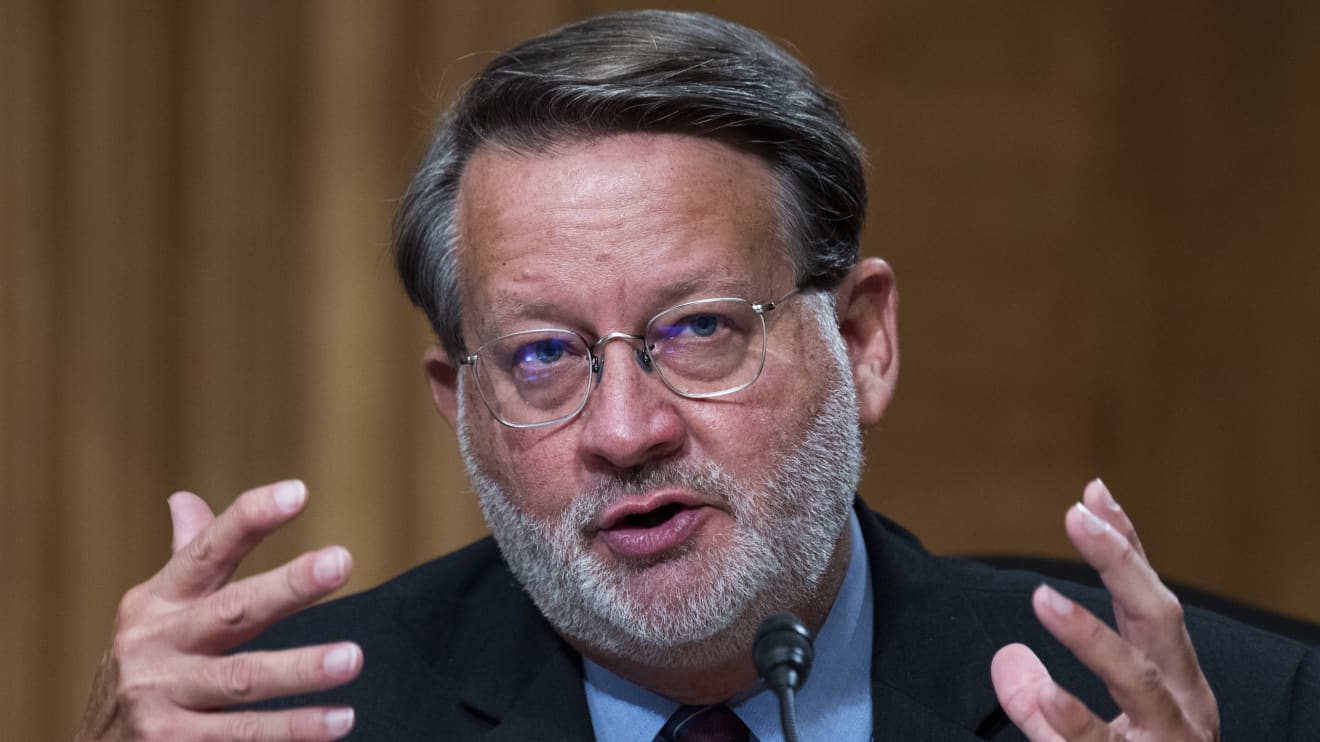 "
'It's a story of how gut-wrenching and complicated decisions can be related to reproductive health, a situation I went through with my first wife.'
"
That's U.S. Sen. Gary Peters, a moderate Democrat from Michigan, going where no sitting senator in American history has gone before by sharing the details of his personal experience with abortion.
"It's important for folks to understand that these things happen to folks every day," Peters explained to Elle magazine in an interview. "I've always considered myself pro-choice and believe women should be able to make these decisions themselves, but when you live it in real life, you realize the significant impact it can have on a family."
Peters told the story of how his first wife, Heidi, was four months pregnant when her water broke, leaving the fetus without amniotic fluid. She was told the baby would not survive and that she should wait for a natural miscarriage. When that didn't happen, the doctor recommended an abortion to save her life, but the hospital had banned the procedure.
"I still vividly remember [the doctor] left a message on the answering machine saying, 'They refused to give me permission, not based on good medical practice, simply based on politics. I recommend you immediately find another physician who can do this procedure quickly,'" Peters said. 
As her health worsened over the next few days, the couple called upon a friend at another hospital who was able perform the abortion. In a statement, Heidi said in a statement to Elle that the whole experience was "painful and traumatic."
Peters said the driving factor in his decision to come forward at this time has to do with concerns over Amy Coney Barrett, whose confirmation hearings as a Supreme Court nominee began this week, and her history of favoring restrictions on access to abortion.
"[Coney Barrett] could make a decision that will have major ramifications for reproductive health for women for decades to come," Peters said. "This is a pivotal moment for reproductive freedom."
For more on Amy Coney Barrett's hearing, follow our live blog.
Source link