News
Fund managers are believers in the rotating-to-value trade, latest Bank of America survey shows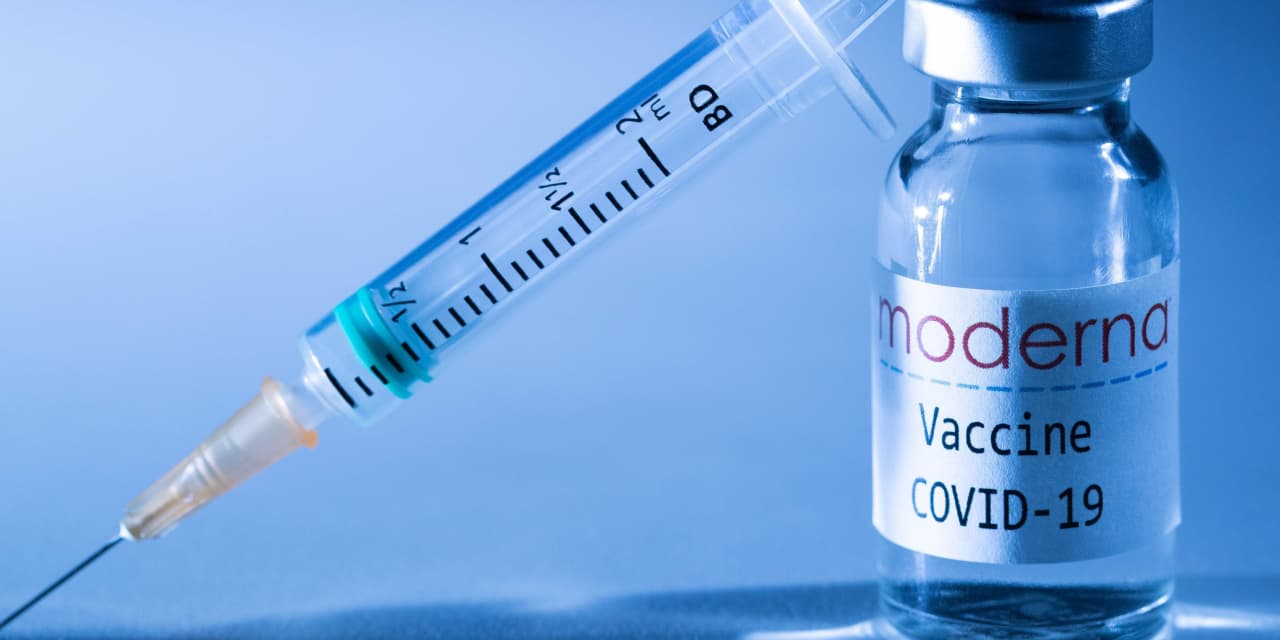 Fund managers have aggressively bought into the idea of rotating toward the hardest-hit sectors, according to the latest survey.
The monthly Bank of America fund manager survey shows a net 24% thinking that value stocks will outperform growth stocks, and a net 21% saying that small-caps will outperform large-cap stocks. A net 91% say the economy will be stronger in the next 12 months.
The look at positioning showed a big move into small-cap and emerging markets, and an underweight on cash and staples.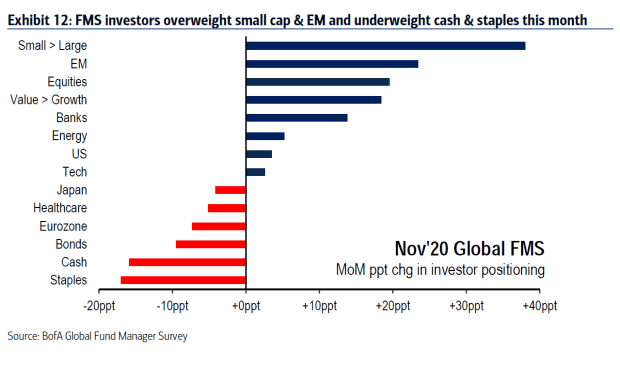 News that two coronavirus vaccines have been effective — as well as a relatively smoothly run U.S. election — have sparked a big switch into energy
SP500.10,
+6.49%,
financial
SP500.40,
+2.27%,
and travel stocks. The technology-heavy Nasdaq Composite
COMP,
+0.80%
is still registering gains — it ended at a record on Monday — but no longer is leading the market.
The Nasdaq has climbed 33% this year, compared with a 12% gain for the S&P 500
SPX,
+1.16%.
The iShares MSCI Emerging Markets ETF
EEM,
+1.24%
has gained 9%, and the Russell 2000
RUT,
+2.36%,
which also closed at a record on Monday, has gained 7%.
A total of 216 panelists running $573 billion in assets under management participated in the survey, which ended on Nov. 12, which was after drugmaker Pfizer announced its vaccine effectiveness but before biotech Moderna did.
Related: Why 'seriously underloved' small-cap stocks have room to rise as vaccine progress sparks rotation
Source link